Introduction
CTS-Y III Automatic EvaporatorWithout any energy, CTS-Y III Automatic evaporator can automatically drain the water in the fluidified-gas can. It can not only avoid the gas loss in the manual way, but also clean the environment and eliminate hidden trouble.
1、 Function
1)、It can continuously ,automatically and completely drain the water.
2)、The sunk water in the evaoprator has been dehydrated for two days and then drained out. In this way, the alkyne content in the water can be decreased to the lowest level.
3)、Two automatic interlocking valves can make no gas leak. It can be used safely and dependably.
4)、It can completely drain the sunk water and the emulsified water.
5)、The equipment is dependable and there is no need to maintain. The service life is long.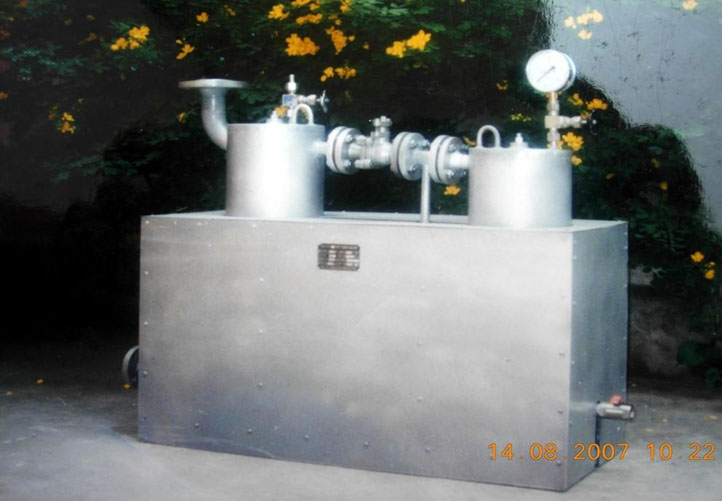 2、Speciality of technology
Type

Normal
Press(MPa)

Work

Press(MPa)

Work

Temperature(℃)

Applied
medium

LPG

Proportion

Leak
Rate
(%)

Sediment
remove
Rate (%)

Displacement T/h

排水含烃量

Mg/L

CTS-YⅢ-25

2.5

≤1.6

5~50

water

gas

< 0.7

0

< 0.002

2

20

CTS-YⅢ-40

4.0

≤2.2

< 0.008
More Products